Deliver smart WYSIWYG content
with ease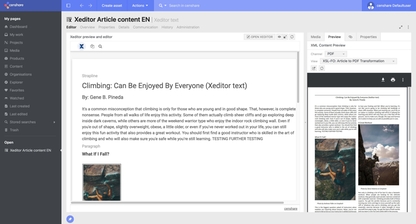 censhare's integration with Xeditor gives you a fully operational version on your browser. This provides visual XML editing with an intuitive WYSIWYG experience which includes support for comments, tracked changes and custom schemas.
When you simply want to create and edit text content, you can hide the XML code with a single click and see the effects of your edits right away. For XML specialists, all the options are at their fingertips.