But, at the heart of any successful business today is content, and at the heart of content is Product Information Management (PIM), Digital Asset Management (DAM), and a Content Management System (CMS).
Why manufacturers must think omnichannel
It would be natural to assume that the manufacturing industry should be more concerned with the construction of product, than the creation of content. But that's not only short- sighted, but potentially damaging to their business.
Without control over their product information and content production, they risk losing track of everything from inventory to customer relationships and their all-important brand. Today, it's not enough to know a product is manufactured correctly, and comes with the right information.
Partners and consumers want to know every detail about where items come from, and particularly if they were sourced ethically and sustainably. Manufacturing businesses can only provide that information if their omnichannel content strategy is on point. Even if they operate in a wholly business- to-business (B2B) environment, managing their content through the omnichannel matters.
From knowing the location of every widget, button or ingredient, to creating detailed product spec and instructions then onwards to brand management and consumer advertising, the manufacturing omnichannel is a production line all of its own. Without the right systems in place to manage that flow of content and information, there's a real risk the wheels might fall off.
Keeping all the cogs turning and helping manufacturers run ahead of the competition is just a question of DAM, PIM and CMS – three little letters, times three. Success, cubed.
What is omnichannel manufacturing?
Omnichannel manufacturing is, quite simply, the management of everything that you need to tell anyone, whoever and wherever they are. In many ways it is even more complex than in other sectors such as retail, because of the sheer number of stakeholders involved.
Manufacturers need to make sure their internal teams have access to the right information. They also need to master data management: onboarding the correct data from their own suppliers to integrate into their production and creating fresh information for external stakeholders, such as distribution partners, collaborators, retailers and, ultimately, the end consumers.
Information and content touchpoints can be hugely varied too. From inventory catalogs to paper-based product specification and instruction sheets, packaging and sales collateral, digital ordering systems, online brand portals, B2B and B2C social media platforms – there are myriad places manufacturers must distribute and manage their content.
And, with increasing numbers of manufacturers going direct-to-consumer, there are two or more commerce and content streams to deal with. This involves ingesting stakeholder data to personalize communications and maintain customer relationships, again, on both a B2B and B2C level. It's not just a balancing act. It's juggling, fire breathing and walking the tightrope all at once.
What is an omnichannel content platform?
An omnichannel content platform means control. A single, centralized source of information, assets, workflows and creativity that helps coordinate all your content needs.
Using an information management system puts an end to lost emails, missed deadlines, information errors, confusion and frustration.
The three key elements to an omnichannel content platform are:
The DAM: Digital Asset Management system
The PIM: Product Information Management system
The CMS: Content Management System
A DAM, centralizes, stores, organizes and manages all types of digital assets – video, image, text, reviews, legal rights – so manufacturers can quickly create their own brand and customer communications, product catalogs, or supply partners with the collateral they need to promote product.
A PIM platform takes the manufacturing product data needed for inventory, supply chain, sales, merchandising and any other department involved in product management. PIM for manufacturing stores data in a single platform, centralizing it so the business has a single source of truth.
A CMS does exactly that – it helps a manufacturer manage its content so employees and partners can take assets and product information and use the system's templates to create, edit and publish their content in a range of places, including websites, social media, print brochures and more.
A product information management solution for manufacturing improves data quality, DAM enhances their visibility in the marketplace and CMS brings it all together. These three systems work together to help you improve content efficiency and effectiveness, accelerate time-to-market and drives customer loyalty and competitive strength.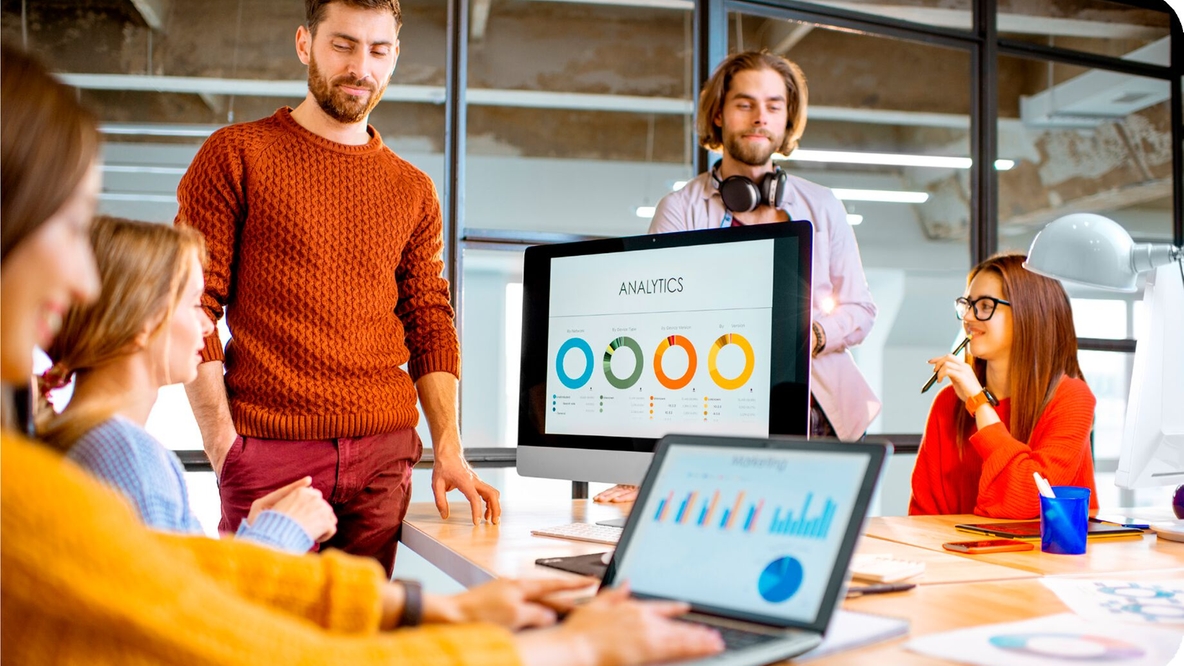 Find out more about an omnichannel content platform.
How to implement an omnichannel strategy in manufacturing
An omnichannel manufacturing platform can be integrated into your current operation in a number of ways.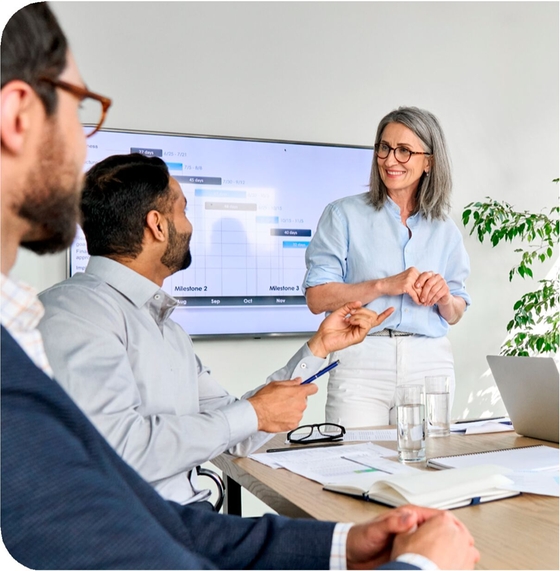 Individual integrations
Whether you have never used a DAM, PIM or CMS before, or are looking to update your current solution, you can easily integrate one, two or all three solutions, according to your needs.
Enhance existing stacks
censhare's DAM, PIM and CMS all integrate seamlessly with other solutions in your technology stack so can be used to enhance what you already have, fill gaps in your content management or partially replace outdated systems.
A complete refresh
You can implement a full omnichannel retail platform to replace your entire content management set-up if you're looking for a fresh start, or if you haven't used these technologies before. With intuitive interfaces, these solutions can be used by any departments using content (hint: that's nearly all of them!), without needing extra specialist support or training.
How an omnichannel manufacturing platform helps you meet your goals
Whether you're looking to drive efficiency, work more effectively with your partners, tidy up your supply chain transparency or grow like never before, an omnichannel content platform made up of DAM, PIM and CMS is your MVP.
You want to implement a platform that manages workflows, permissions and supports extensive, fast database searches that allow your employees to get on with higher value work, or simply to remove the roadblocks as you wait for content to go through endless approvals or wait for submissions from partners, retailers or agencies.
An omnichannel manufacturing platform should also be scalable in terms of the number of people who can use it, the volume of information it can hold – as well as the range of capabilities it can host.
Take seasonality, for example, or one-off events. With best in class data management and a flexible PIM platform, you can adapt to any circumstance. Being able to dial up your content capacity is as important as space on the production line, or in the warehouse.
And it's rare that a manufacturer now operates solely within its own borders. We have already seen that DAM, PIM and CMS are the core functions of an omnichannel content platform, but within those systems are add-ons that can help you extend your business even further.
Localization, for example, is a vital ingredient in today's borderless economy. Everyone from your suppliers to retail partners and end consumers expects to see the product they want in the language they speak.
Being able to integrate automated translation capabilities into a company-wide content platform is one of the benefits of omnichannel manufacturing, and guarantees accuracy, consistency and speed.
To find out more about localized content, visit censhare's explainer.